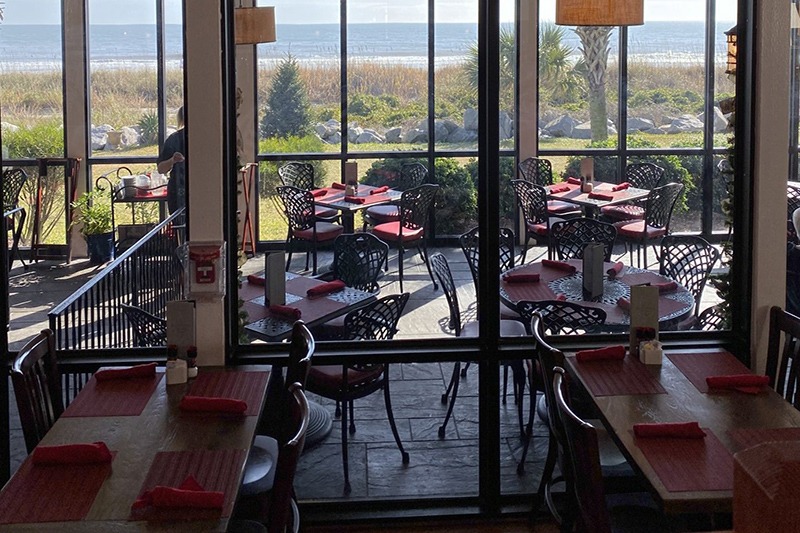 Are you planning to rise early and brave the crowds in Myrtle Beach on Black Friday? Are you going to shop until you drop getting all those good deals to check off your holiday shopping list? Maybe you're not a Black Friday shopper, but you just want to get out of the house and you're sick of all that turkey! Either way, we have something special for you.
Sea Captain's House invites you to join us for a special lunch on Black Friday. Take a break from the shopping madness, get off your feet, and enjoy a delicious lunch while taking in our peaceful, oceanfront views. Let us help you refuel, rehydrate and recharge. On Friday, November 29, we are offering a lunch special for two featuring a 4-ounce beef medallion and a 3-ounce crab cake served with saffron risotto and a lobster cream sauce created by our own, Chef Gary. Start with our famous hushpuppies and maybe even finish it off with a slice of pecan pie or one of our many other delectable dessert choices.
Also, beginning on November 29, just in time to kick off the holiday season, we will be offering our signature wassail. Wassail is a hot mulled punch often associated with yuletide. The drink is made with sugar, cinnamon, ginger, and nutmeg. While visiting Sea Captain's House for your special Black Friday lunch, enjoy a complimentary hot cup of wassail to set the holiday mood!
So when you're making your Black Friday game plan, be sure and schedule some time for a Sea Captain's House lunch. We'll look forward to seeing you, oceanfront in Myrtle Beach!